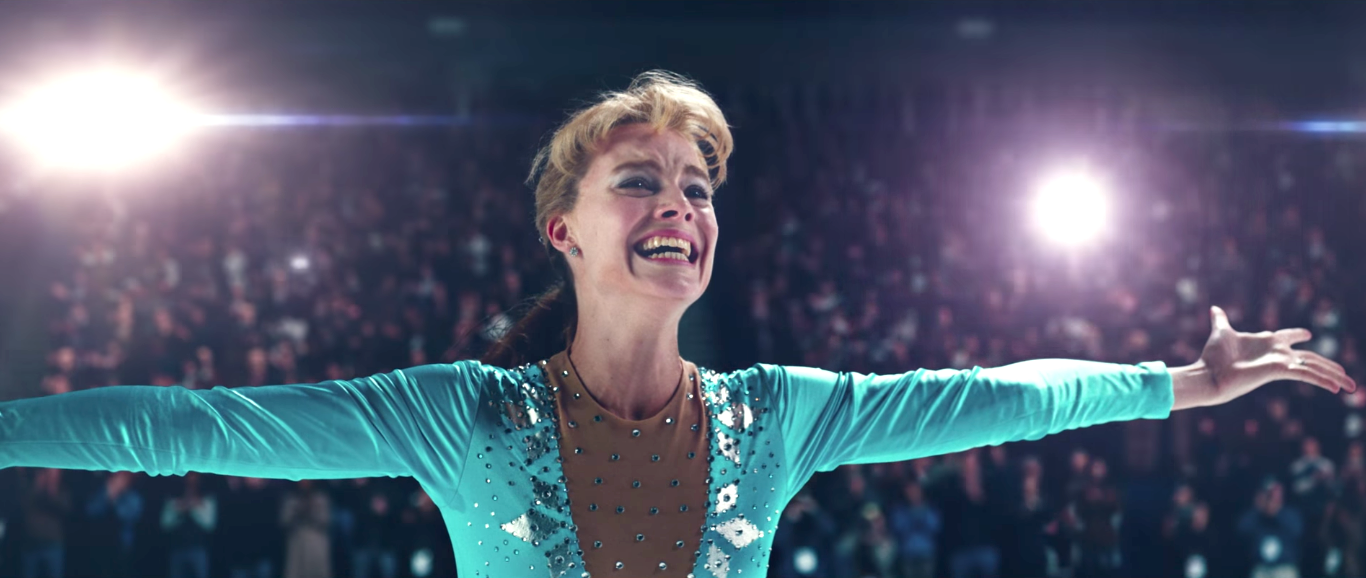 Craig Gillespie hilarious and self-aware biopic on the infamous Tonya Harding was a truly great piece of filmmaking. The audience already know what to expect with the film's well-known premise, but it was not just about he incident with Tonya and Nancy that the movie is about. It does an incomparable job in providing everyone's point of view, despite the movie being about only Tonya, something that most biopics fail to achieve. The multi-layered script is witty, emotional and
tightly written. The melodramatic plot unfolds in a non-linear narrative, and the tension builds up till it reaches it culmination. At some point it burrows some convincing methods from Mr. Robot that engages the audience with film, making them a part of the story.
One of I, Tonya's greatest aspects in the transition between the scenes, especially when long shots were used. The camera angles work on showing the character's emotions as well as any good script could. I purposely watched a lot of Tonya's performances before watching the film for comparison, and the editing of the skating scenes was not only smooth, but very realistic.
"Mckenna Grace" start the story by playing young Tonya, her performance although brief,
is remarkable. The most complex played character is that of "Allison Janney" as Lavona Harding. Janney nails her role as the abusive foul-mouthed mother, that helped in shaping Tonya's decisions through her life. "Sebastian Stan" easily delivers his best performance to date playing Tonya's husband, another abusive being in her life, who ends up being the catalyst for her fall from grace. "Margot Robbie's" fervently performed role as the adult Tonya is beyond impressive, she continues to prove herself not to be easily dismissed as a mediocre actress.
For the people who purposely watched the film because of the Nancy vs. Tonya scenes, they will be disappointed. The title alone should clue everyone is that the movie is beyond that incident. I, Tonya loses some empathy points because it wasn't made to tell the truth, it was made to tell a story. Your perception of it is your own truth. The choice to make this biopic as a comedy is a bold one that paid off, it is certainly unusual, but that's what makes it a stand out.